Shanise Evans, J.D., M.B.A.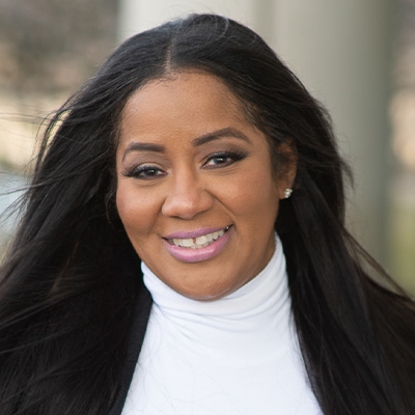 Shanise Evans, J.D., M.B.A.
Owner | Attorney
Shanise Evans
Owner | Attorney
Attorney Shanise Evans practice focuses on helping families and business owners enhance their lives today and secure their futures tomorrow. With over 21 years of experience, she excels in guiding her clients through the often-confusing maze of financial and legal decisions to enable them to effectively plan for their families and/or business and reach their goals. Her considerable legal expertise includes family protection, wealth preservation, and values-based planning, as well as planning strategies for unmarried couples and divorced individuals. In addition, Shanise combines her legal expertise and acute business acumen to assist her clients in planning for the creation, growth and success of their businesses.
Her work with high-net-worth families and business owners extends from her previous experiences as an Associate Trust Counsel at A. G. Edwards Trust Company, an Attorney and Wealth Strategist with Edward Jones, and a Fiduciary Advisory Specialist at Wells Fargo. Shanise also has significant expertise in the nonprofit sector, as she has previously assisted clients with charitable gift planning as a Vice President at Bank of America Merrill Lynch and assisted in directing the planned giving program at Northwestern Medicine's Northwestern Memorial Hospital Foundation, in which she educated and advised individuals on various charitable gifting techniques, as part of their overall estate and gift tax planning.
Shanise is a member of the Wealth Counsel, a national organization of trusts and estates attorneys and other legal, tax and business professionals who design sophisticated planning techniques for families and businesses. She actively serves on the boards for the Greater North Shore Estate & Financial Planning Council, as well as the Lake Forest-Lake Bluff History Center. Shanise also is a member of the following organizations: Chicago Estate Planning Council (Diversity and Networking Committees); Illinois State Bar Association (Trusts & Estates Committee); Lake County Bar Association (Trusts & Estates Committee); and the Missouri Bar (Probate and Trust Law Committees).
Memberships & Associations