Events
Meet Shanise
As Shanise has a true passion for educating and serving her community on the value of wealth generation and the importance of leaving a legacy for the efficient and meaningful transfer of that wealth, she is available for speaking engagements and has routinely presented before various professional and community organizations.
Register for an Event or Inquire about a Speaking Engagement
Attorney Shanise A. Evans will guide you to ensure you know what you need to have in place that will work when your family needs it most. We will explore many of the fundamentals of estate planning and discuss asset protection in an easy-to-understand way. If you have children, you will learn how to ensure they are cared for by the people you want, in the way you want, no matter what. Shanise will guide you to take charge and be in the driver's seat to ensure you have done the right thing for your family.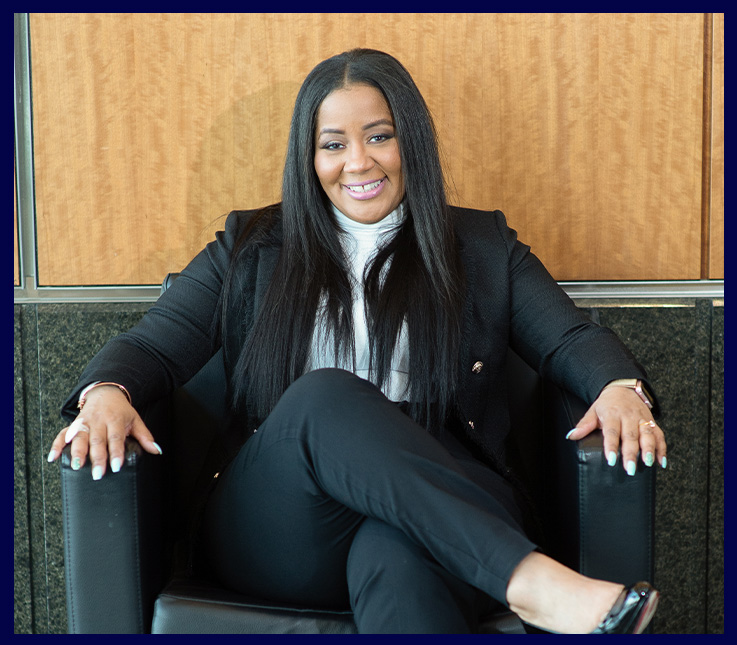 Hear From Our Happy Clients
We Believe in Creating Relationships to Help Our Clients Express Love and Create a Legacy
"She listened for my concerns and explained her advice well."

Shanise's combination of expertise, experience and heart was exactly what I was looking for to help me plan for my legacy.

"Highly recommend Evans Legacy Group."

I've used their services a couple times now and I'm always impressed with the attention to detail and excellent service.

"Attorney Shanise Evans and her office are a pleasure to work with."

Very knowledgeable across the board and were very helpful with our family estate planning needs.

"Evans Legacy Law Group exceeded my expectations in estate planning and business law."

They guided me through the entire process, ensuring my assets and business were protected. I highly recommend their services to anyone seeking expert advice and comprehensive legal support.

"Evans Legacy Law Group did a great job of listening and making sure we had the right plan for our needs."

We couldn't be happier with the service and guidance we received. We highly recommend Evans Legacy Law Group.

"They do a wonderful job of making sure that you are comfortable throughout the process."

You never feel as though you aren't being heard. They've been a pleasure to work with.

"Business or Personal, they've got you covered!"

Attorney Shanise Evans has proven to be extremely knowledgeable in her field. The patience and care she has shown our family is truly appreciated. The entire staff at Evans Legacy Law has demonstrated professionalism at its finest!

"I would highly recommend Evans Legacy Law Group for all of your estate planning needs."

Attorney Evans is amazing and so thoughtful and caring. She patiently worked with us to provide us with a much better understanding our current estate planning documents. We used another attorney office for our original documents, but they did not provide